How to Purchase a Guardian Plan on the Marketplace
Open Enrollment for the 2017 plan year has ended, but you may be eligible for a Special Enrollment Period (SEP). To see if you qualify visit healthcare.gov.
We want to make sure you can find quality coverage from Guardian, even when navigating the many options on the exchange. Here are some helpful steps to purchasing the Guardian Dental plan for you.
Dental coverage is an essential health benefit for children. The Pediatric Dental Essential Health Benefit (EHB) as mandated by the Affordable Care Act (ACA), is a comprehensive set of dental services for children under age 19.
Step 1: Visit HealthCare.gov or your state exchange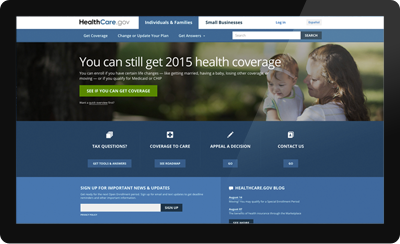 HealthCare.gov is the government run healthcare exchange website where you can find and enroll in a plan that fits your budget and meets your needs.
A number of states have created their own exchange websites, meaning residents purchase there, not HealthCare.gov. If you're unsure if your state has its own exchange or simply don't know the URL, HealthCare.gov will direct you to the right place once you select your state.
You can only buy a plan on the Marketplaces during Open Enrollment or if you qualify for a special enrollment period.
Step 2: Complete an Application or Log In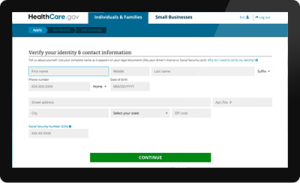 In order to provide you with the right plans, you'll need to provide some personal information to the exchange, as well as selecting a number of security questions to create an account (so that you can return later without having to repeat the entire process).
If you already have an account, log in and make sure that all of your information is up to date before proceeding to plans.
Step 3: Choose a plan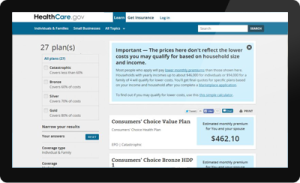 On the exchange, there are two ways to find dental coverage: through health plans that include dental coverage, or through stand-alone dental plans, like those offered by Guardian.
After you complete your application, you'll be able to view health plans, some of which many include dental coverage. To purchase a Guardian plan, you must select a health plan first, then a Guardian dental plan.
For more options, visit Our Plans.
Ready to start?